3LP op rood, groen en blauw vinyl
Dit is een limited edition Indie Only uitgave – alleen verkrijgbaar bij deze RSD-winkels.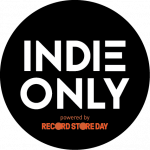 Wings over America is een triple live album van Wings, oorspronkelijk uitgebracht in december 1976. Wings over America is een van de meest succesvolle tours die een artiest ooit door de V.S. & Canada heeft gemaakt.
De band zou uiteindelijk optreden voor meer dan 600.000 mensen tijdens 31 shows.
De tour eindigde met avonden in The Forum in Los Angeles.
Na vier opeenvolgende nummer 1 albums in de Amerikaanse charts (Red Rose Speedway, Band on the Run, Venus en Mars en At The Speed Of Sound) en het uitermate populaire en Oscar-winnende James Bond-thema "Live and Let die" werd de groep in de lente van 1976 op een overweldigende manier binnengehaald. Van ruim 90 uur durende opnames werd uiteindelijk deze live 3dubbelaar gemaakt. Het was daarna ook voor het eerst dat een 3dubbel LP op nummer 1 in de album charts terecht kwam.
Tracklisting
1
01. Venus And Mars / Rock Show / Jet
02. Let Me Roll It
03. Spirits Of Ancient Egypt
04. Medicine Jar
01. Maybe I'm Amazed
02. Call Me Back Again
03. Lady Madonna
04. The Long And Winding Road
05. Live And Let Die
2
01. Picasso's Last Words
02. Richard Cory
03. Bluebird
04. I've Just Seen A Face
05. Blackbird
06. Yesterday
01. You Gave Me The Answer
02. Magneto And Titanium Man
03. Go Now
04. My Love 05. Listen To What The Man Said
3
01. Let 'Em In
02. Time To Hide
03. Silly Love Songs
04. Beware My Love
01. Letting Go
02. Band On The Run
03. Hi, Hi, Hi
04. Soily