2 x LP Natural With Purple Splatter Vinyl
A unique and exclusive double vinyl record released exclusively for Record Store Day.
For The Record features a selection of Jah Wobble's favourite cuts that have never been released on vinyl before.
Curated by the man himself and presented on double splatter vinyl to make this compilation a must for any fan or collector.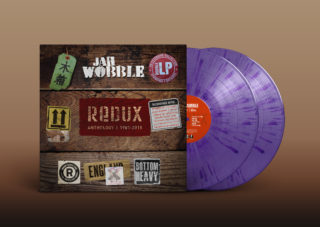 Tracklist:
SIDE ONE
1 Visions Of You (New Version)
2 Samsara
3 Tightrope
4 Bagpipe Music
5 Enough
6 Let's Go Psycho
SIDE TWO
1 Becoming More Like God (New Version)
2 L1
3 Merry Go Round
4 Desolation
5 Invaders Of The Heart (Mix 2)
6 It All Fades Away
SIDE THREE
1 One Day
2 No Second Chances
3 Country Cousin
4 Voodoo
5 Happy Tibetan Girl
SIDE FOUR
1 Rhonda
2 New Mexico Dub
3 Fading
4 Cherry Blossom Of My Youth
5 Appalachain Mountain Dub
6 Limehouse Cut
7 A13