2 x 10″ Red Vinyl
Recorded on the only UK tour by Bill Nelson's Red Noise, this superb concert was never released at the time and has been mixed from the 24 track master tapes by Stephen W Tayler.
This RSD release is the first ever vinyl release.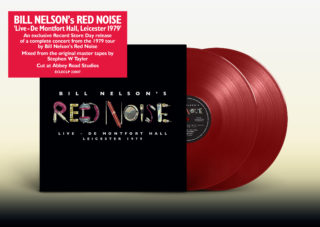 Track Listing:
Side One
1 Don't Touch Me (I'm Electric)
2 For Young Moderns
3 Furniture Music
4 Out of Touch.
Side Two
1 Stop-Go-Stop
2 Atom Age
3 Possession
4 Superenigmatix
5 Substitute Flesh Side
Side Three
1 A Better Home in the Phantom Zone
2 Radar in My Heart
3 Art / Empire / Industry
4 Revolt into Style
Side Four
1 Stay Young
2 For Young Moderns (Encore)