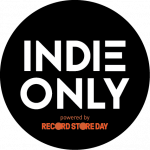 Travis – Live at Glastonbury, 1999
2LP op blauw vinyl
Live at Glastonbury is de allereerste release van deze geweldige uitvoering van de Britse alt-rockband Travis. Het album (op 2LP blauw vinyl, in Nederland speciaal voor deze platenzaken) verschijnt rond het 20-jarig jubileum van het optreden en hun doorbraakalbum, The Man Who.
Toen The Man Who in 1999 verscheen, overtrof het Travis 'eerdere successen: zes keer platina in het Verenigd Koninkrijk, en wereldwijd ging het 3.5 miljoen keer over de toonbank. Het bevat hitsingles "Why Does It Always Rain On Me?" en "Writing To Reach You." Het optreden op Glastonbury werd legendarisch toen Travis "Why Does It Always Rain On Me?" instartte en het direct begon te regenen.
Side A
Blue Flashing Light (Live at Glastonbury Festival / Pilton, UK / 1999)
The Fear (Live at Glastonbury Festival / Pilton, UK / 1999)
Writing To Reach You (Live at Glastonbury Festival / Pilton, UK / 1999)
Good Feeling (Live at Glastonbury Festival / Pilton, UK / 1999)
Side B
U16 Girls (Live at Glastonbury Festival / Pilton, UK / 1999)
As You Are (Live at Glastonbury Festival / Pilton, UK / 1999)
Why Does It Always Rain On Me? (Live at Glastonbury Festival / Pilton, UK / 1999)
Coming Around (Live at Glastonbury Festival / Pilton, UK / 1999)
Side C
All I Want To Do Is Rock (Live at Glastonbury Festival / Pilton, UK / 1999)
Yeah Yeah Yeah Yeah (Live at Glastonbury Festival / Pilton, UK / 1999)
Good Day To Die (Live at Glastonbury Festival / Pilton, UK / 1999)
More Than Us (Live at Glastonbury Festival / Pilton, UK / 1999)
Side D
Driftwood (Live at Glastonbury Festival / Pilton, UK / 1999)
Slide Show (Live at Glastonbury Festival / Pilton, UK / 1999)
Turn (Live at Glastonbury Festival / Pilton, UK / 1999)
Happy (Live at Glastonbury Festival / Pilton, UK / 1999)