1LP – Yellow Vinyl
Deze versie is een Indie Only uitgave
alleen verkrijgbaar bij de bij RSD aangesloten platenzaken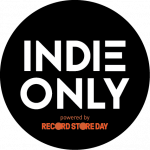 Choba B CCCP, de Russische vertaling van "Back In The USSR", werd in 1988 in de Sovjet-Unie uitgebracht, waardoor Paul de eerste artiest uit het Westen was, die een exclusief album voor de Russische markt uitgaf. Het album werd vrijgegeven voor de rest van de wereld na de ineenstorting van de Sovjet Unie in 1991.
Paul besloot dat hij terug wilde naar zijn roots, dus huurde hij drie sessiemuzikanten in en bracht slechts twee dagen in de studio met hen door om z'n favoriete hits uit de jaren vijftig te coveren. De opnamesessies omvatten in totaal 22 nummers, waarvan er 13 eindigden op het album. Een van de nummers, die sneuvelden was een cover van The Beatles " I Saw Her Standing There '. Voor Paul was het een zeer persoonlijk album en een manier om fans te bedanken, die hem en The Beatles vanaf het begin hadden gesteund.
1. Kansas City
2. Twenty Flight Rock
3. Lawdy, Miss Clawdy
4. Bring It On Home To Me
5. Lucille
6. Don't Get Around Much Anymore
7. That's All Right (Mama)
8. Ain't That A Shame
9. Crackin' Up
10. Just Because
11. Midnight Special