2 x LP 180Gr.
This 180-gram double set features 18 selections from Charlie Parker, one of jazz's greatest saxophonists. All the recordings were captured in the late 1940s and early '50s at such storied venues as Carnegie Hall and Birdland in New York, The Jubilee in Los Angeles, and the Portland Civic Auditorium.
Focused on experiments in Afro-Cuban fusion, Parker is joined by a dazzling array of jazz legends including Dizzy Gillespie, Milt Jackson, Art Blakey, Woody Herman, Stan Kenton, Red Rodney, and others. The track listing matches the cast of musicians – classics 'Cherokee' and 'A Night in Tunisia' are captured in pristine form, while maintaining the intimate jazz spontaneity of Parker's best recordings.
The package includes an essay by rock keyboardist Keith Emerson. While these tracks have previously appeared on other albums, this is the first time they have been gathered in this package on double 180-gram vinyl.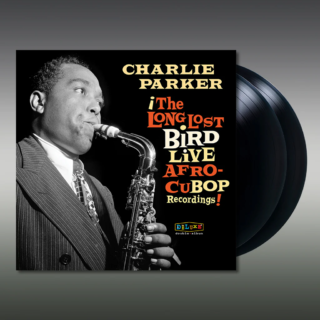 Track Listing:
1) Lament For the Congo
2) Mambo Fortunado
3) Dizzy Atmosphere
4) A Night In Tunisia
5) Groovin High
6) Confirmation
7) Night and Day
8) My Funny Valentine
9) Cherokee
10) One the Alamo
11) Manteca
12) A Short One
13) Leo The Lion Part 1
14) Cuban Holiday
15) Lemon Drop
16) The Goof and I
17) Leo The Lion Part 2
18) Salt Peanuts